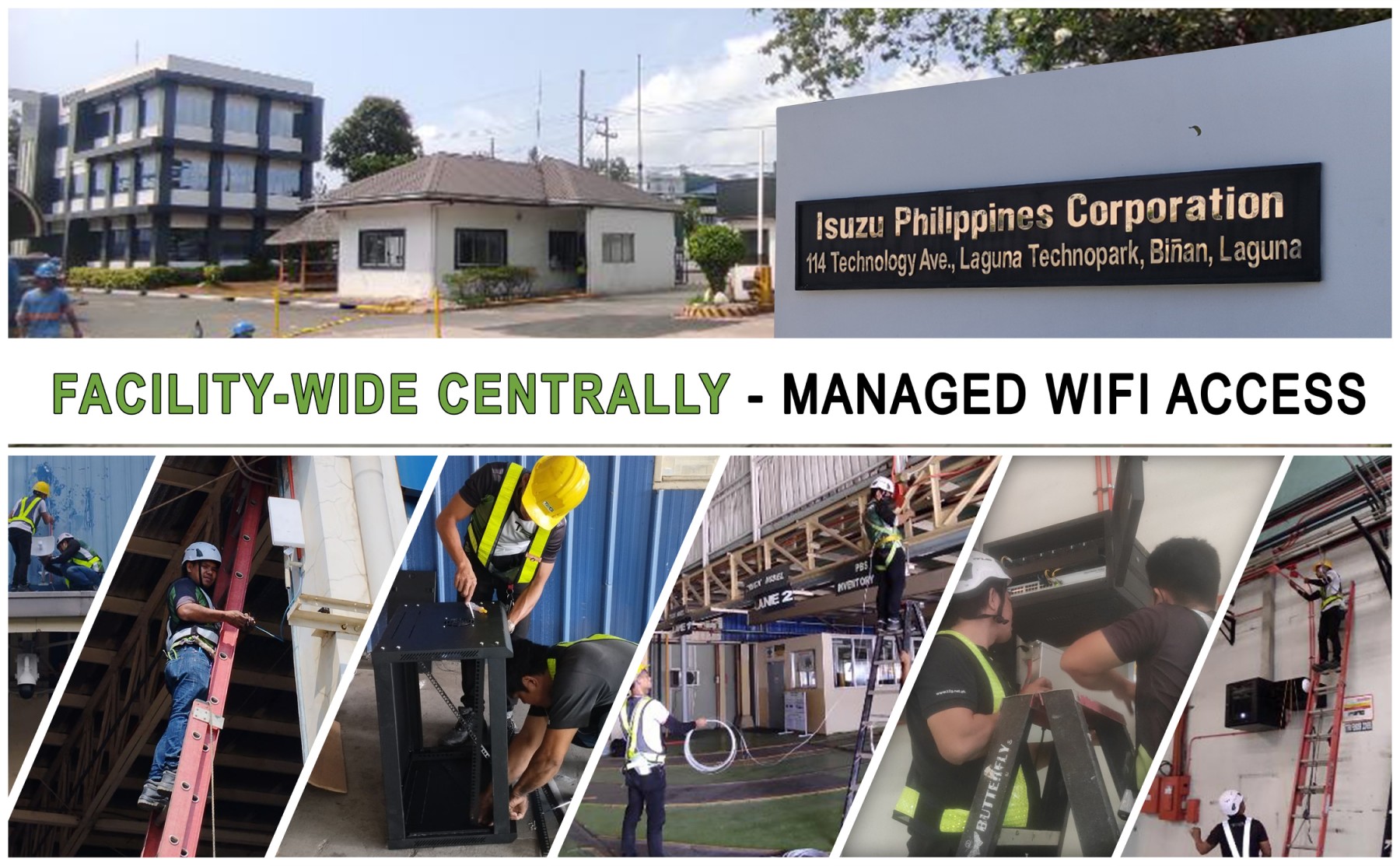 Tech2Go has recently completed the facility-wide WiFi installation project for Isuzu Philippines Corp., a local chapter of a global commercial vehicle and diesel engine company.
The team deployed dozens of UNIFI Access Points, centrally managed and provisioned to ensure seamless coverage throughout the entire building, production areas, and outdoor facilities allowing employees and guests to stay connected no matter where they are.
Wi-Fi 6 technology delivers better performance in dense or congested areas, faster speed, and greater efficiency. Isuzu PH's main office now enjoys fast, reliable access to its corporate applications and the internet.
Tech2Go specializes in building the vital components of current business structure using IP technology, from Voice, Data, Video, Wireless, Storage, and many more. For all your wired and wireless network infrastructure needs, let us help keep you connected.
#Wifi6installation #IPinfrastructuresolutions #tech2go