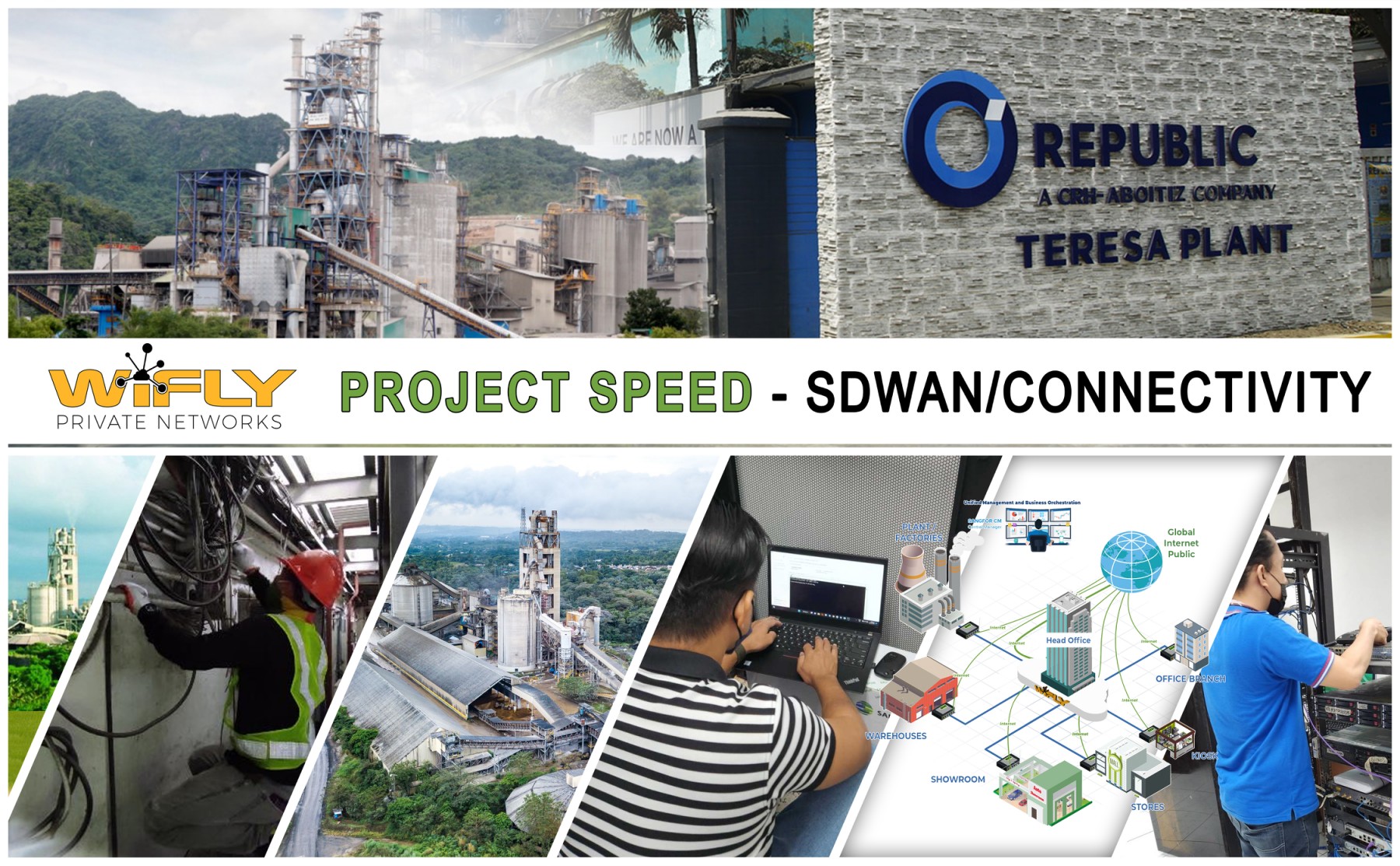 Founded in 1955, Republic Cement is known for supplying quality cement and building materials, under the brands REPUBLIC, FORTUNE, RapidSET, Kapit-Balay, MINDANAO, and wallMASTER, manufactured at seven strategically located sites across the Philippines, offering the widest supply footprint to serve the needs of the country's rapidly developing economy. The Republic Cement Group is composed of Republic Cement & Building Materials, Inc., Republic Cement Iligan, Inc., Republic Cement Mindanao, Inc., and Republic Cement Services, Inc.
To facilitate a seamless operation throughout its head office in Taguig and six other plants in Bulacan, Rizal, Batangas, Cebu, and Iligan, the company has tapped Tech2GO to deliver a nationwide IP infrastructure tailored to its business needs. The three-year project, which kicked off late last year, entails connecting all branches, providing secure dedicated access to the cloud servers collocated at Singtel Data Center Singapore, and establishing a fully managed SD-WAN with enhanced business availability, security, and better network performance.
Tech2GO employs T2G Network Innovations' WiFLY Private Networks and Sangfor Cybersecurity solutions to connect remote branches, cloud, and head office securely and cost-effectively. With this nationwide infrastructure, Tech2GO supports Republic Cement corporate office and warehouse communication by increasing internet performance by 100 percent and expanding branch edge protection by placing an enterprise-level firewall, the world's first AI-enabled Next-Generation Firewall.
Tech2GO Strategic IT Solutions performs excellent value engineering of infrastructure challenges, solutions delivery, and managed support SLAs. For custom-business solutions that deliver results, talk to us today!